Akseymen dünyası, beynimizde bilimin, yüreğimizde sevginin çiçek açtığı,
kanın, oluk oluk yeryüzünde değil, yalnızca damarlarımızda
sağlıkla aktığı bir dünyadır...
Dünya vatandaşlarının ezici çoğunluğu da bunu arzulamaktadır.
The world of Akseymen is a world, where science blossoms in our minds and love in our hearts, where blood flows, not all around the globe, but only healthily and only in our blood vessels ... This is also the common wish of the vast majority
of world citizens.

akseymen.biz
Türkiye Komünist Partisi'nin tarihinde
çok önemli ve onurlu bir iz
bırakmış olan
değerli Nihat Akseymen'in (R.Yürükoğlu'nun) anısına
Emine Engin'den
sonsuz saygı ve sevgiyle.


In memory of dear Nihat Akseymen (R.Yürükoğlu), who left a
very important and honourful imprint
in the history of
Communist Party of Turkey,
with endless love and respect from Emine Engin....


İddianame gazete/dergiye ana menüden girebilirsiniz!
Burası
Vicdani Red sitesidir
VR

This site is against
compulsory military service!
This site is also against compulsory official theft under cover of taxation!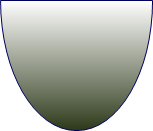 Burası cüzdani red sitesidir
CR
Sigara içmek
öldürür
ise
devletlere
destek vermek
katliam işi görür
Nihat'ın öldürülüşünün
10. yıldönümünde
İddianame
Özel Sayı
İddianame'
nin
Çanakkale eki
Dur Hancı
Özel Sayı